OUR SPECIALTies:
Turning bland corporate jargon into fresh, exciting language.
Making esoteric information palatable and interesting.
Helping your company stand out from the crowd.
---
WHAT WE DO:
Web copy for Fortune 500 companies.
Fundraising language for nine-figure capital campaigns.
Branding and naming for an adorable one-person landscaping operation.*
*We've named many companies and products. This one was just particularly fun.

(We're nothing if not versatile.)

Our work commands attention. It makes audiences stop in their tracks.
In the age of six-second viral videos and two-second attention spans,
attention is everything.

---
Meet the brains behind the operation: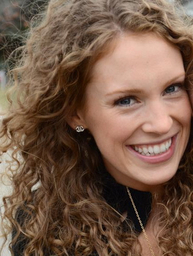 Ellen Hunter Gans, M.A., M.S.
Hilariously overeducated.
Pleasant to work with.
Uncommonly committed to your goals.
In 2009, Ellen turned her love of good words and Oxford commas into a thriving business.
She's known for
crafting whip-smart, compelling, supremely tailored copy.
Her diverse clientele represents nearly every imaginable industry vertical. One thing her clients have in common: They think working with Ellen makes their jobs easier. They say:
"You're the best in the business."
"Your work is pure genius."
"I'm pathetically helpless without you." (Seriously. A client said that.)
THE COMPETITIVE EDGE
Ellen is a linguistic chameleon.
She can take on any voice, from clinically austere to charmingly sassy.
With a background in global media and communications, Ellen understands how audiences think. She's versed in marketing strategy. She knows how to create content that delivers on an organization's objectives.
IN OTHER NEWS
Ellen holds a Master of Science from the London School of Economics, a Master of Arts from the University of Southern California, and a Bachelor's Degree from the College of Saint Benedict/Saint John's University. She is the recipient of the College of Saint Benedict's Decade Award, given to one member of each class on the occasion of the class's tenth reunion. The award "honors an alumna who is recognized by her peers as a great role model for younger alumnae because of her outstanding career achievements, representing global consciousness and community involvement in her chosen profession."
She's a fifteen-time marathon finisher, Ironman triathlete, and Crossfit enthusiast. She's a fan of scones from Isles Bun & Coffee in Minneapolis, good coffee, audiobooks, late afternoon sunshine, and spending time with her family (not necessarily in that order).
---